About Angel Jackson Paloade
Angel Jackson Paloade, BS, MA, CCC/T, SSPT, HFIMG #02175287,  is a Certified Christian Counselor who founded An Angel's Intervention Counseling Services, LLC, an agency committed to helping those in need with reaching their highest level of functional living. 
The justification and/or rationale behind the agency comes from the scripture reference that says,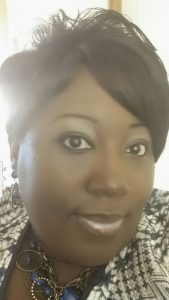 "Blessed is the man that walketh not in the counsel of the ungodly, nor stands in the path of sinners, nor sits in the seat of the scornful; but his delight is in the law of the Lord, and in His law he meditates day and night.  He shall be like a tree planted by the rivers of water that brings forth its fruit in its season, whose leaf also shall not wither; and whatever he does shall prosper" (Psalms 1: 1-3).
Recognizing, appreciating, and becoming inspired by the work of her grandmother, Mrs. Louise Chatman Polk, who dedicated herself (in an unofficial but yet spiritual capacity) to helping individuals become mentally and spiritually aware,  Angel was moved by the Holy Spirit to take this work one step further. Through much prayer, meditation, and revelation, her path was revealed, her passion recognized, and her quest began.  
Angel graduated summa cum laude from Regions University in Montgomery, AL, with a B.S. in Human Development with concentrations in Biblical Studies and Criminal Justice, and committed to her education at Amridge University, also located in Montgomery, AL., where she earned another summa cum laude status in the completion of her M.A. in Marriage and Family Therapy Degree.  She is certified through the Georgia Board of Examiners for Christian Counselors and Therapists and is a member of the Georgia Christian Counselors Association. Angel recently completed the necessary  requirements, via Aidan University, to be certified as a chaplain; as a result of successful completion, she is now certified as a chaplain with the American Chaplains Association.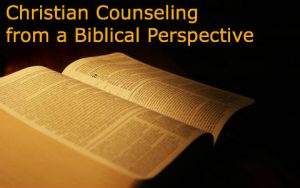 Utilizing a wide range of advanced therapeutic/clinical methods with individuals, families, groups, and couples from diverse cultural groups/populations, and differing socio-economic backgrounds, Angel has, and continues to, demonstrate mature skills in engaging, assessing, documenting and treatment planning.
Her areas of specialty are, but not limited to, the following: depression, anxiety, sexual/substance/alcohol abuse, relationship and emotional concerns, communication (or lack thereof), as well as, a plethora of other issues.  She uses an integrated therapeutic style and possesses the ability, interest, and insight to help each individual within those aforementioned capacities.  
Angel is a facilitator of LIFTED, Love in the First Degree, a curriculum that teaches biblical standards and principles of marriage to married women.  She also engages in workshops, surrounding various topics of discussion and/or discovery, motivational speaking engagements, and is an aspiring author.  
In her spare time, you can find Angel spending much time with her wonderful husband of  nearly twenty-one years, her two beautiful children, ages 26 and 14, and her extended family (esp. her five fantastic sisters) and her motivating and encouraging friends.  She enjoys singing, reading, watching great movies and engaging people in what she calls "Under the Rug" conversations.