Welcome To An Angel's Intervention Counseling Services
Stressed? Conflicts at home seem never ending? Plagued by health problems? Exhausted from caring for a loved one? WE  CAN HELP!   We are led by Angel Jackson Paloade, M.A.–A Certified Christian Counselor…learn more about Angel.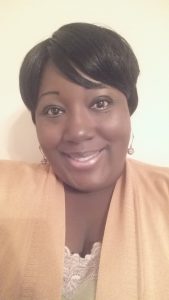 We are inspiring, edifying and royal.
An Angel's Intervention Counseling Services specializes in therapeutic counseling techniques useful in helping individuals, families, couples, and groups engage their world from a new point of reference.
Treating each individual with unconditional positive regard and respect, An Angel's Intervention offers an environment that fosters a safe place to reveal troubles and/or concerns, in hopes of ascertaining the unknown, establishing a plan of eradication, allowing for a re-birthing, and applying/practicing regularly new behaviors, all through much prayer, love, understanding, and patience, coupled with intense work, focus, and intention. 
We utilize a wide range of therapeutic techniques in hopes of helping each individual reach the change they want to see, feel, and experience in their daily lives.
Our Vision, Mission, & Strategies
AAICS Vision Statement:
AAICS vision is to edify the body of Christ and inform the world through God's Word.  Our desire is to rejuvenate the physical, restore the spiritual, and resolve the mental conflict within each individual. When this process is complete, we have better families, better neighborhoods, better communities, better churches, and ultimately, a better world.
A Message From Angel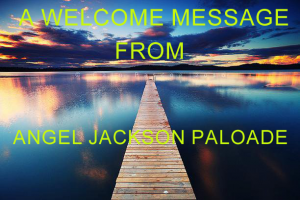 CLICK  THE PLAY BUTTON TO HEAR ANGEL'S MESSAGE
TESTIMONIALS
And Now I See…ME!
I was in desperate need of counseling for me and my long time boyfriend/current fiancé. We were going through a rough patch and I felt we needed guidance. I reached out to Angel and felt so comfortable to pour out my emotions and feelings. While searching for guidance between us, I found guidance for myself. Angel helped me to open my eyes to things that I didn't realize about who I am. She gave me clarity and a brand new journey to walk as I begin the new phase of my life!
Liberated
"Who can find a virtuous Woman, for her price is far above rubies. Who can find a virtuous Woman, for she seeks to fulfill her duties. Who can find a virtuous Woman, have you looked from ALL angles? Who can find a virtuous Woman, I did and her name is Angel! I can truly say that Angel is a Godsend who has opened my eyes and helped me to see that I am a "Phenomenal Woman". Due to failed marriages and broken family relationships, there was a time in my life when I could only see myself as a failure. I didn't love myself and I didn't think I deserved to be loved. But after meeting God's Angel and counselling with her, my spirit was awakened and I was set free! My past is history, my future is a mystery, and my todays are gifts that I will treasure and live to the fullest! Thank you, Angel, for pouring love and hope into my life. I am eternally grateful and I wish above all that you continue to prosper and be in health as your soul and future endeavors prosper!
Grateful
Mrs. Paloade is definitely graced for the work that she does. She makes great efforts to meet you where you are and strategically comes up with ways on how to address your own personal obstacles. I am not only grateful but inspired by her personal passion to help others.

Relieved
Dear Mrs. P
I would like to express my gratitude of appreciation for your help and expertise for my family's mental health and well-being. After only the first meeting we had together, I felt empowered by the wealth of information I learned from you. Your love for counseling in helping others is evident in your character and professionalism. I will always be forever grateful for what you have done and is still currently doing for my family.
My husband and I have noticed huge improvements in our daughter's attitude and mood since beginning counseling with you. She is more focused, more organized (she cleaned up her room for the first time in nearly a year), she has less mood swings and is more optimistic about her future. She has improved greatly with the strategies you have taught her in self-regulating her behavior. All of this in only after two sessions!!
I'm looking forward to what you have in store for the future. I highly recommend your services to anyone who is dealing with anxiety and depression. May God continue to bless you and your business as you continue to be a blessing to His people.
Troubled
During one of the most difficult times in my life, Mrs. Paloade was tremendously instrumental in helping me to identify root causes of the issues I was facing at the time. Her keen discernment and strong ability to coach me through the process was invaluable. What I appreciated the most was the fact that she was able to help me see the problem and she was equally successful at helping me to determine how I could resolve it. She is truly gifted, passionate, anointed, and educated to do just what God has called her to do in such a professional manner.
New Client
I have found Christian counseling with Angel Paloade very valuable. As I was going through a difficult time during separation from my husband which later led to divorce, she would give me mental realignments from time to time. I literally hated my husband at the time for what he had put me through. Even after our divorce, my heart still would hurt sometimes, but amazingly, I found my way to forgiving him, and loving him as a friend. What she did do for me is help me to understand FORGIVENESS. Funny, how un-forgiveness can hurt you more than it hurts the person who did you wrong. Forgiveness freed me from insecurity, hurt and pain. Today, I have nothing but love and happiness for my ex-husband. He deserves this as much as I do, and I have Angel to thank. Whew we, my heart was in broken pieces and God didn't just tape the pieces back together, but he grew them back together even stronger. Understand this, it only takes one person to break a heart; however, it only takes one God to mend it! In closing, I will never forget the scripture Angel etched in my heart, "But seek ye first the kingdom of God, and his righteousness; and all these things shall be added unto you." Matthew 6:33.
Distressed Couple
When we first started attending counseling. I was emotionally broken. I was angry at men. I took it out on my mate. My mate was loving and all he wanted to do is love me through my hurts. Mrs. Angel allowed me to see what went on in my past was effecting my present and future. She was able meet with us one on one as well as together.
Counseling changed our lives. I'm more loving toward my husband. We both understand our roles as husband and wife. Because of the sessions with Mrs Angel, our family is stronger than ever; I'm more transparent in our relationship.
Premarital Counseling
Since my fiancé and I have started our pre-marital classes with Mrs. Angel, we have so much more knowledge and wisdom about what it means to be married. She is very easy to talk to. My fiancé and I feel that we can really trust her. I love that she has a scripture to quote for every situation possible. She is also great when giving us financial advise. I would honestly recommend Mrs. Angel to anyone.
SPECIALTIES
Marital/Couples Therapy
Christian-based support, for people in relationships who may be considering divorce, separation or seeking improved intimacy and understanding.  We focus on the relationship, although each partner should also expect to focus on self-improvement and self-awareness for the betterment of the relationship.
Individual Therapy
Our collaborative and Christian-based service for individual therapy to facilitate change and improve quality of life.  We help clients confront barriers that interfere with emotional and mental well-being while working to  increase positive feelings such as compassion, self-esteem, love, courage, and peace.
Family/Blended Families
Therapy provided to families that may be experiencing financial hardship, divorce, or the death of a loved one.  We address concerns that impact the family as a whole, such as a chronic illness, food issues, or everyday concerns, like communication problems, interpersonal conflict, or behavioral problems in children and adolescents.
Group Therapy
Our Christian-based, collaborative form of healing and therapy focuses on interpersonal relationships or on particular concerns shared by group members. There are numerous psychological and emotional issues that are treated in group therapy, ranging from addiction, abuse, disorders and concerns.
Anxiety Therapy
We provide Christian-based Cognitive behavioral therapy for anxiety. Cognitive behavioral therapy (CBT) is the most widely-used therapy for anxiety disorders and other disorders and conditions. Our focus is to address negative patterns and distortions in the way we look at the world and ourselves.
Depression/Stress Therapy
We provide depression and stress therapy to help clients cope, address, and ultimately cure themselves of depression and stress. We work with clients to identify the causes, symptoms, and triggers of depression and stress to formulate a Christian-based treatment and mitigation plan.